Profile of a company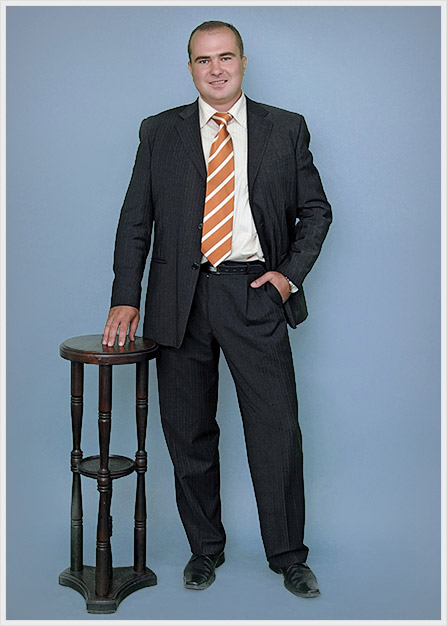 The company Emil Štofčo – JUNIOR was founded in 1996. The core of activity of the company is the international and domestic transport, transport of excessive and oversized loads within Europe.
At the present we work for several regular clients but we do not decline one-off orders for new clients. We have established our reputation on professionalism of management and personnel whether we speak of experienced transport operators or excellent drivers who are responsible and reliable as can be seen in their attitude to work. We speak German, English, Hungarian and Russian fluently in our company.
Among the particularly precious commodity in our business to handle it is time. In communications with clients using the telephone and e-mail communications, thus, when dealing with individual needs of customers, an approach with regard to the nature of its responsibilities and the main priority.
Transport
We are also aware that without a modern and reliable vehicles cannot move. Vehicles in our fleet meet Euro4 to Euro5.
The security of goods and vehicles is obvious that we have insurance of goods at home and abroad under the Convention CMR insurance and liability insurance at Allianz - Slovenská poisťovňa.
To avoid unusual legal inconveniences and confusion, has a fleet legal protection in the insurance "DAS Insurance of legal protection", which has a Europe-wide impact.
In the streamlining and improving the transport unit, is important, able to keep track of cargo movements and the state, where all our vehicles are fitted with a transmitter and mobile phone roaming.
If not enough even to vehicles have installed monitoring systems, which allows online monitoring of the location and condition of goods to our clients. But not enough even to us, and therefore, each has its shipment date on which the driver of course, knows.
In the event of unforeseen events, inform us immediately. Monthly organize around 150-200 different types of transport vehicles. Fleet consists of vehicles from 8 up to 24 tons. In addition to performing the classic transport oversized and excessive loading.
They are heavy respectively oversized trucks that are used to transport such as various construction machines and equipment, and indoor bridge beams, large tanks, various construction structure where we length cargo such as the 46 meters makes no problem.
These services include the authorization – permission for the transport, not only in Slovakia but also across Europe. These services include inextricably accompanying vehicle. Depending on the nature of the cargo, which is loaded with the transport parameters use accompanying vehicle which is also used throughout Europe. The accuracy of individual parameters such as length, width, height is measured peak digital laser distance meter.
This right is particularly specific to this area because we paid special attention and initiative.
We are already behind many difficult shipments and, therefore, have to control that means for us to be prepared and anticipate.
Quality Policy
The guarantee of quality is ensured by the implementation of transport service vehicles in authorized travel services. Every vehicle is checked periodically week at least visually, thereby preventing unwanted disturbances during the transport of cargo.
A growing number of satisfied customers is evidence of expanding and upgrading the services provided by our trading partners. Guarantee the quality of services provided is also a professional capacity under the law. NR SR 168/96 on the road and decrees MDPR SR 311/1996, regular training crews of vehicles and financial capability of the carrier in accordance with European Community. The company is registered in the association of carriers ČESMAD Slovakia.
The basic tasks and objectives of the company
transportation of goods is an area of the economy where it should be able to respond quickly to customer needs
provide quality services that will meet customer requirements
selection and education of employees to achieve, to understand the quality objectives and to be able to meet this aim
motivate employees to apply on the basis of the individual results
expand the services, while maintaining high quality
competitive prices
guarantee a professional and individual approach
an alternative transport requirements
The aim of our company is on the basis of futures and quality precision training, effective management, a comprehensive customer satisfaction and for these attributes create a strong transport organization, which is fully applicable to domestic and foreign markets.